The dream was always the same. The funnel-shaped cloud was the largest I had seen, and it was heading directly for me and those I love. Miraculously, my brother Michael found a cave in which we could be safe. The cloud destroyed everything in its path, but those in the cave remained safe. Screaming and sweating, I would awaken with my heart palpitating—and then realize that it was only a dream. But I became afraid to sleep for fear that the dream would come back. And it did. Again and again. The story of little Mary Phagan had indeed followed me to Florida. A history professor asked me, "Are you, by any chance, related to little Mary Phagan?" Then several classmates quizzed me about the story. I decided that I had to know the answers to the questions that haunted me. I just had to know. I couldn't be Mary Phagan without this shadow of my past. It was my history, my legacy. And I had to answer those questions. I became friends with Amy. Amy was Jewish, and, as with all friends, religion came up between us. Amy and I exchanged our beliefs and answered the "why's" of our faiths. There were no barriers between us. Once a group of us were talking, and someone asked me in front of Amy that question: "Are you, by any chance, related to little Mary Phagan?" "Yes," I replied. "Wasn't Leo Frank a Jewish man?" she persisted. I told her "yes," again. But Amy never mentioned the story of little Mary Phagan, and I never told her. I never felt obliged to tell her more; it didn't have anything to do with our friendship. We were best friends and that was that.
My family delighted in my friendship with Amy and her family. During one Christmas vacation my Dad related to me how he had become part of a Jewish family. For the first time I realized why I had always called this particular couple Grandma and Grandpa—and still do. It happened around Christmastime in 1952. My Dad had just been promoted to Staff Sergeant and was flying out of the Warner Robbins Air Force Base in Macon, Georgia. "As Christmas approached, we geared up to make flights back east to provide transportation for all the Military Services," he explained. "Plans were made that each flight would make certain strategic stops to drop off troops and pick them up after Christmas and bring them back to Larson Air Force Base. On December 20, 1952, there was a fatal crash that took the lives of about eighty-seven young military men. It was the worst military air disaster in history. "Airplane crashes are terrible in more ways than one: they create havoc in the loss of lives and materials, and they put men to a test that they cannot survive. The dead men must be escorted home for burial. The escorts are called Color Guards. They are hand picked as a rule, versed in the nature of life at its worst. Each family that has lost a loved one will have a thousand questions to ask the Color Guard. He will have no answers and must rely on his own ability to handle the situation. And no two will be the same. Some Color Guards will break under the pressure, particularly if they were friends. One of the crew members on the flight was my close friend, Robert Jacobs. He was a radio operator whose position was on the flight deck with the pilot, co-pilot, navigator, and flight engineer. All of these crew members perished in that crash. I knew them all. Tears still come to my eyes when I think about it and how many lives it claimed. "Brigadier General H.W. Bowman, commander of the 62nd Troop Carrier Wing (H), and Lt. Colonel Roland K. McCoskrie, commander of 7th Troop Carrier Squadron, suffered only as commanders can suffer when they lose men in a tragic accident. "As in any accident, the clean up crew was mostly volunteers; these men are true heroes. At times some even risk their lives in trying to save others. It took over three days just to recover all the bodies. And then there was the horrible task of identifying some of the bodies. Preparations and transportation arrangements were made, and then came the selection of the Color Guards. There was no Jewish man to escort our radio operator. One would have to be selected from another squadron, someone who did not even know his name, unless someone in our squadron would step forward to be his Color Guard. With head held high, tears in my eyes, my heart about to burst, I took that step forward. I could not allow a stranger to escort my friend and fellow crew member home to his parents. In my mind, that would hurt them even more. "I felt that I would break under that pressure when I presented the American flag to Mr. and Mrs. Jacobs at the gravesite. I did! When I presented the flag to them, I could hardly talk for the tears rolling down my cheeks: 'This flag is presented to you by a grateful nation in remembrance of your loved one.' For one moment, time stood still for three broken hearts, the parents and mine became one in grief. They invited me home to say the Kaddish, a memorial prayer, for their son. I became an adopted 'son,' and to this day I call them Mom and Dad and you children call them Grandma and Grandpa. Every Mother's Day, I send flowers to my friend's mother. She's a very special person. "They asked me questions I had no answers for, except the simple truths and personal knowledge that I had of their son. Of course they wanted to know 'why.' I explained that their son was one of the best and the best always are selected for the tough flights. I don't think that I would have the guts to do that job again. I was to receive four letters of appreciation and commendation: one from the Jewish War Veterans of the U.S.; one from Brigadier General H.W. Bowman, Commanding General 62nd Troop Carrier Wing (H); one from Colonel Richard Jones, Commanding Officer 62nd Troop Carrier Group (H); and one from Lt. Colonel Roland K. McCoskrie, Commanding Officer 7th Troop Carrier Squadron (H). These letters are still in my personal folders today. "Life takes a pause and then continues on!" After two years at Flagler, both Amy and I felt that it wasn't offering the programs that we needed for our careers. We both transferred to Florida State University in Tallahassee, Florida, during the summer of 1974. I worked hard, and in August of 1977, I received my Master of Science in the College of Education Program at Florida State University with honors. And what was even more exciting was I already had a job: I was to be the Consultant/Itinerant Teacher for the Visually Impaired for the Griffin Cooperative Educational Service in Griffin, Georgia. I would be going back home. I began at the agency the first week of September. I was introduced to the various superintendents of the systems in which I would be responsible for setting up the vision program. Several of the superintendents asked me that question: "Are you, by any chance, related to little Mary Phagan?" One of them privately called me in his office and sang me
"The Ballad of Mary Phagan" by Fiddling John Carson of Blue Ridge, Georgia:
Little Mary Phagan went to town one day,
And went to the pencil factory
to see the big parade.
She left her home at eleven,
And kissed her mother goodbye,
Not one time did the poor child think
that she was going to die.
Leo Frank met her, with a brutal heart we know,
He smiled and said, "Little Mary,
Now you will go home no more."
He sneaked along behind her,
Till she reached the metal room,
He laughed and said, "Little Mary,
you have met your fatal doom."
She fell upon her knees, and to
Leo Frank she pled,
He took his stick from the trash pile
And hit her across the head.
The tears rolled down her rosy cheeks,
While the blood flowed down her back,
But still she remembered telling her mother
What time she would be back.
He killed little Mary Phagan–
it was on a holiday–
And he called on Jim Conley to take her body away.
He took her to the basement,
She was bound hand and feet,
And down in the basement little Mary
lay asleep.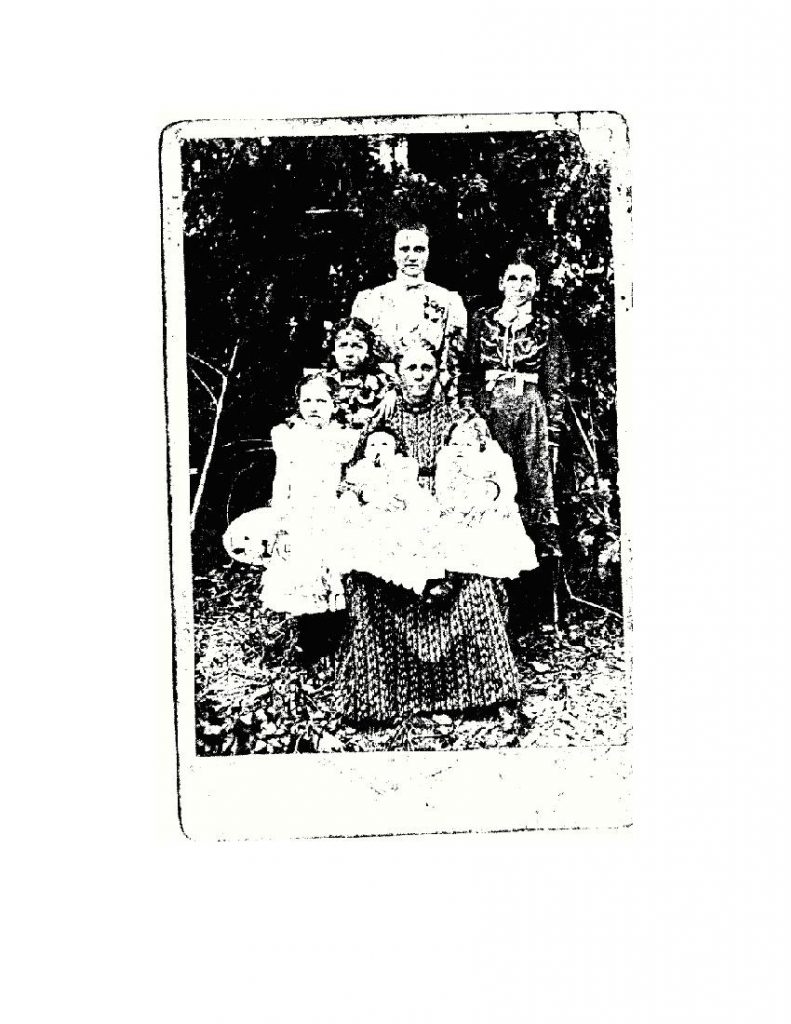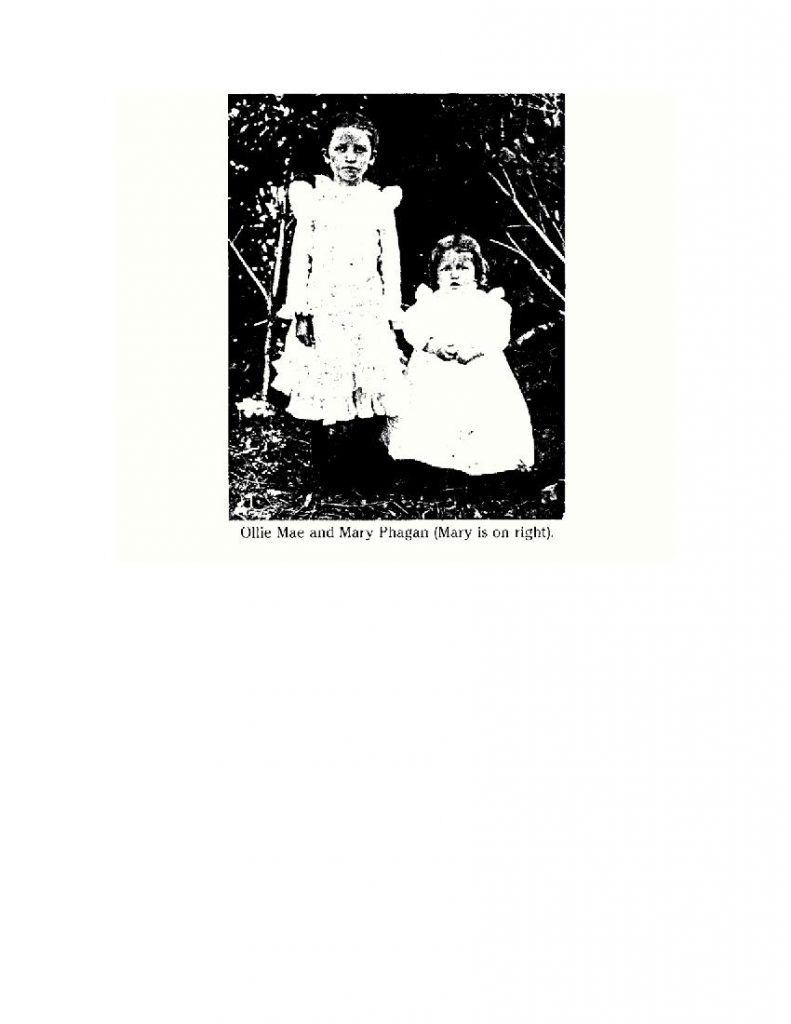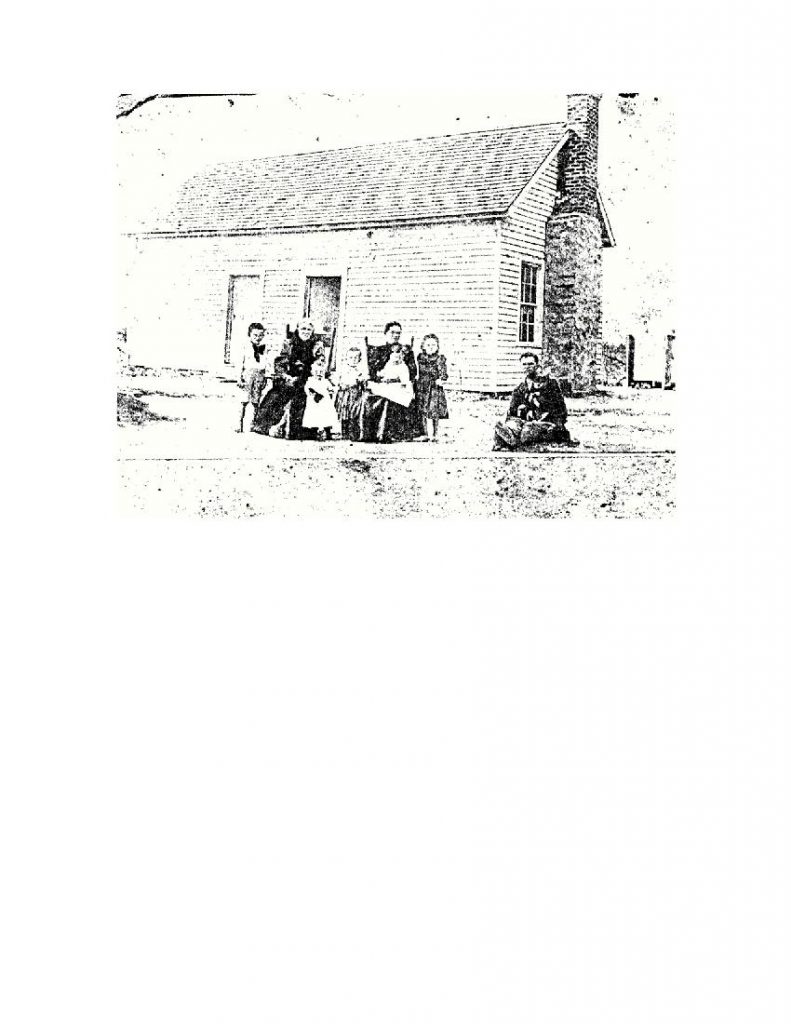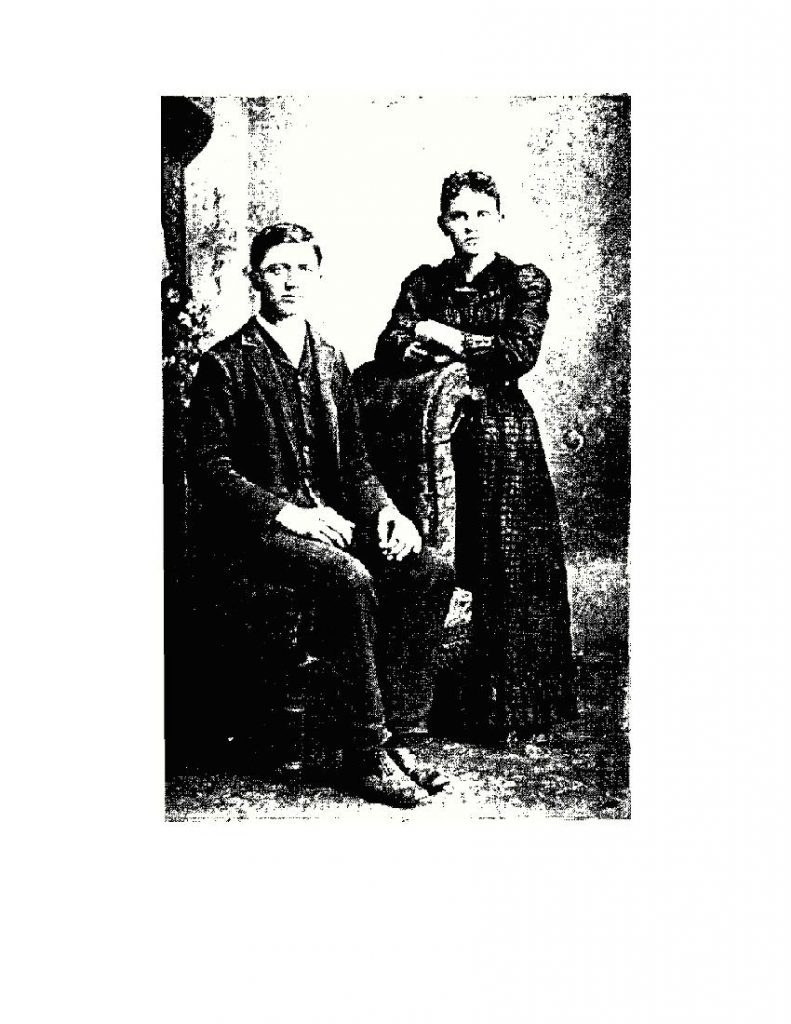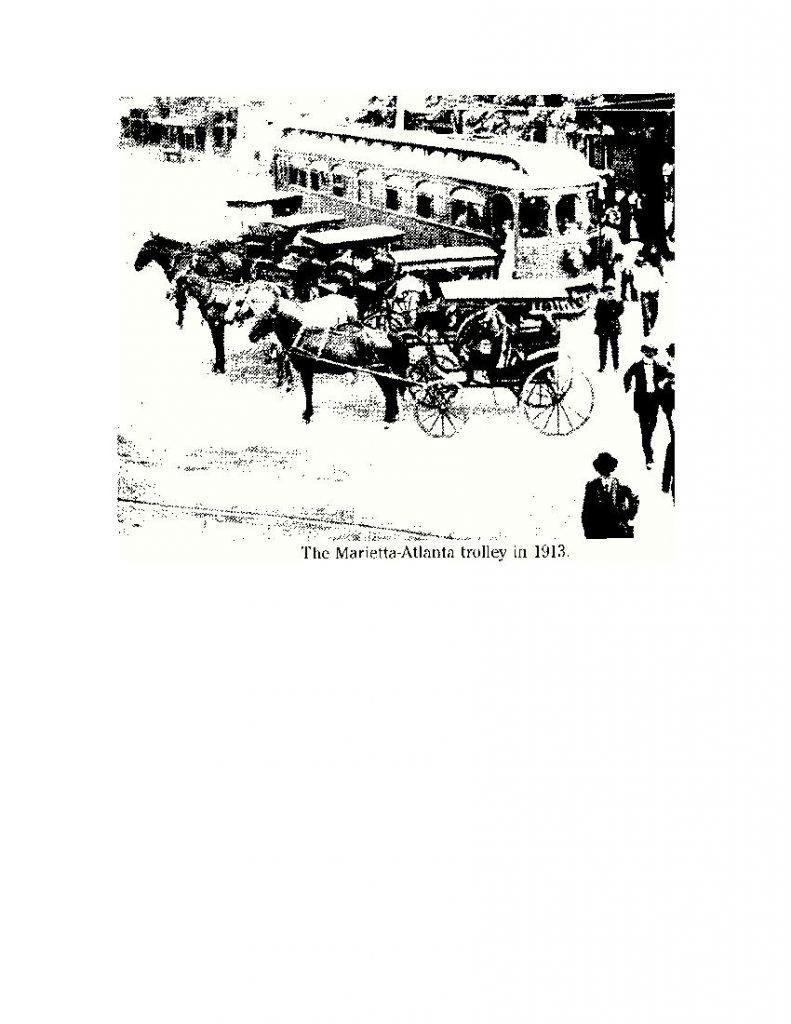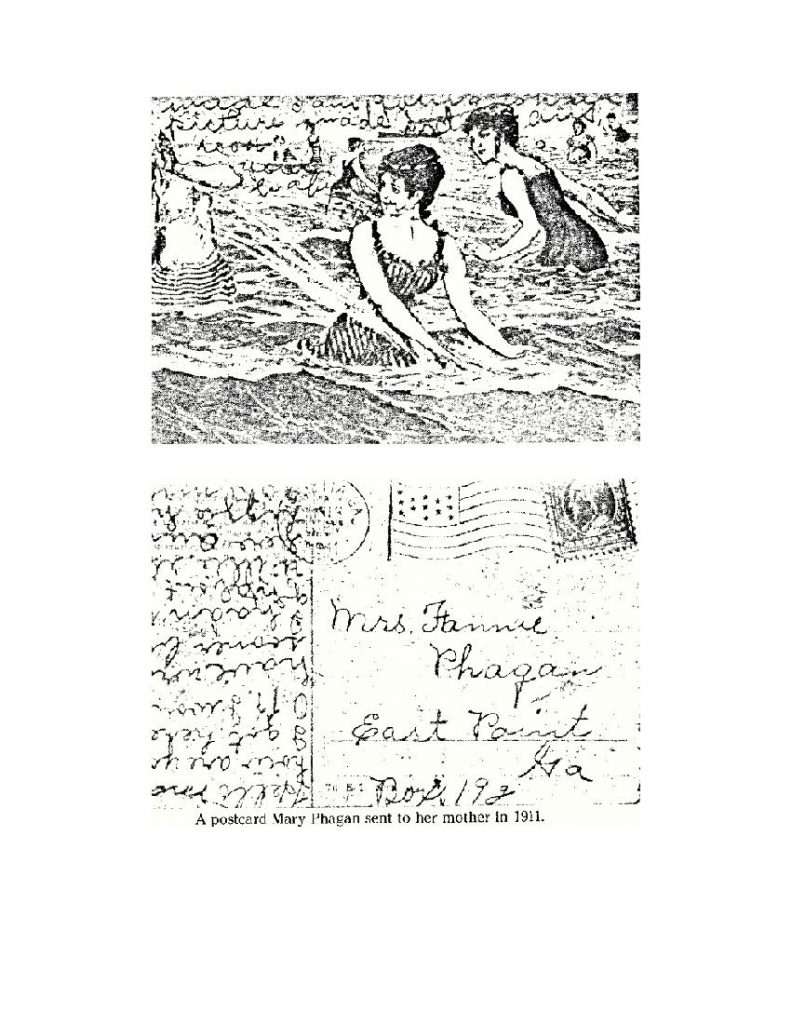 Newt Lee was the watchmen—
when he went to wind his key,
Down in the basement,
little Mary he could see.
He called for the officers—their
names I do not know.
They came to the pencil factory
Says "Newt Lee, you must go."
They took him to the jailhouse,
They locked him in a cell,
But the poor innocent negro
Knew nothing for to tell.
I have a notion in my head that
when Frank comes to die,
And stands the examination in
the courthouse in the skies,
He will be astonished at the questions
The angels are going to say
of how he killed little Mary on one holiday.
Come all you good people
wherever you may be,
And supposing little Mary
belonged to you or me.
Her mother sat a weeping—she
weeps and mourns all day—
She prays to meet her darling in a
better world some day.
Little Mary is in Heaven, while
Leo Frank is in jail,
Waiting for the day to come when
he can tell his tale.
Judge Roan passed the sentence
And you bet he passed it well;
Solicitor Hugh M. Dorsey
sent Leo Frank to hell.
Now, God Bless her mother.
He told me that his mother had sung the ballad throughout his childhood. He had never forgotten a word. While he was singing the ballad, I realized that little Mary Phagan was me too—not a separate entity—and I could not evade our relationship. Nor did I want to. I was ready to search for answers to those haunting questions. Now I had to know if what my father taught me was accurate and factual. I began extensive research. I looked again at the Brief of Evidence, reference books, and the newspaper accounts in a different way, a critical way. I read everything I could find on the economic, political, social and psychological climate of the South in 1913. By the time little Mary Phagan was murdered, the Civil War had been over only forty-eight years. Today, other parts of the country accuse Southerners of "still fighting the Civil War." To an extent that is true. It was true to an even greater extent in 1913. The focus of Southern society was tradition—which also meant opposition to change. And the commitment to tradition was often manifested in a loyalty on the part of Southerners to "their own kind" which usually resulted in a paranoid suspicion of outsiders. Another strong part of this tradition is the esteem in which white women, and particularly young white girls, are held. Southerners have always had a fear— whatever its origins—of assaults upon women. The industrialization which began in the last part of the nineteenth century centered on the cities, and it was in the rural areas that the commitment to tradition held most strongly. But life in rural areas was difficult—very difficult for most of the poorer people. So they emigrated to urban areas.
Apparently, life wasn't much better in the cities, although the opportunities to make money were far greater, and it was especially dreary in Atlanta. Those who came in from the country to find work in the mills and factories were white tenant farmers and they lived for the most part in the bleak factory slums which surrounded Atlanta's industrial sections. Just as Grand-mother Fannie Phagan Coleman was preparing to move her fatherless children from Alabama back to Atlanta/ Marietta around 1908 or 1909, about a third of Atlanta's population had no water mains or sewers. Two years before little Mary Phagan was slain, between fifty and seventy-five percent of the schoolchildren of Atlanta suffered from anemia, malnutrition, and heart disease. In 1906, 22,000 out of a population of 115,000 were held by the police for disorderly conduct or drunkenness. That year, one of the worst race riots in memory broke out in Atlanta, and the newspapers seized upon stories—true or not—of Negro assaults on white women. Wages were low in the mills and factories and the normal workday began at 6:00 a.m. and ended at 6:00 p.m. Mary Phagan had earned only ten cents an hour at the National Pencil Company. Children were exploited—especially in the cotton mills. I thought of my father's description of his grand-mother Mary Richards Phagan, whom the factory bosses would hide from the labor inspectors. It was probably inevitable that family and community ties, another bulwark of tradition, began to weaken, despite people's struggles to hold onto them, and they grew increasingly resentful of those whom they considered to be their exploiters. I realized, as my research began to clarify a lot of things for me, that little Mary Phagan, white, pretty, well-liked, just short of fourteen, a laborer in a factory or "sweat shop," came to stand for what was good, pure, sweet and exploited about the South. And that Leo Frank, a Northerner, a Jew, superintendent, part owner of the factory, and well-to-do, would have fit perfectly the idea of the outsider which Southerners traditionally held in such suspicion and the exploiter of whom they were growing increasingly resentful. The entire family believed that he killed Mary Phagan. So did I.
On April 28, 1913, Leo Frank sent a telegram to Adolph Montag in New York: Atlanta, Ga. Apr. 28, 1913 Mr. Adolph Montag, c/o Imperial Hotel, New York. You may have read in Atlanta papers of factory girl found dead Sunday morning in cellar of pencil factory. Police will eventually solve it. Assure my uncle I am all right in case he asks. Our company has case well in hand. On April 29, 1913, three days after little Mary Phagan's body was discovered, the Atlanta Georgian reported that four suspects were being held. The headline read: "IS THE GUILTY MAN AMONG THOSE HELD?" These men were:
1. A black night watchman, who is thought to know much more about the crime than he has told, but who has not been regarded as the perpetrator.
2. A former street car conductor for whom a strong alibi has never been established, and from whom suspicion is shifting. 3. A black elevator boy, who has never been held as a material witness, but against whom no evidence has been obtained.
4. A former employee of the National Pencil Company was located at the Plant Saturday and identified as being the "man with a little girl on Saturday night."
In neither the conductor's nor the elevator boy's case do police place much dependence on the so-called identifications. All of these men were cleared. At that time, neither Leo Frank, the factory superintendent, nor Jim Conley, the pencil factory janitor, appeared on the list. Leo Frank was at police headquarters that day but police were quoted as saying, "Frank is not under arrest," but that "he was under police guard for his own personal safety," and that "there are no charges against him." What led to the eventual arrest of Leo Frank, the factory superintendent? When Newt Lee, the night watchman who discovered the body of little Mary Phagan, was questioned by the police, he stated that he had been at the factory on April 26, 1913, and that when he began working at the pencil factory, Mr. Frank had told him to report at 6:00 p.m. on weekdays and at 5:00 p.m. on Saturdays. He said that, on Friday, the 25th of April, Leo Frank told him, "Tomorrow is a holiday and I want you to come back at four o'clock. I want to get off a little earlier than I have been getting off." Frank had plans to go to the baseball game with his brother-in-law. The game started at 4:00 p.m. Newt Lee said that he arrived at the factory at about three or four minutes before four. He then told the detectives: The front door was not locked. I pushed it open, went on in and got to the double door there. I was paid off Friday night at six o'clock. It was put out that everybody would be paid off then. Every Saturday when I get off he gives me the keys at twelve o'clock, so that if he happened to be gone when I get back there at five or six o'clock I could get in, and every Monday morning I return the keys to him. The front door had always been unlocked on previous Saturday afternoons. After you go inside and come up about middle ways of the steps, there are some double doors there. It was locked on Saturday when I got there. Have never found it that way before. I took my key and unlocked it. When I went upstairs I had a sack of bananas and I stood to the left of that desk like I do every Saturday. I says like I always do "Alright Mr. Frank" and he come bustling out of his office. He had never done that before. He always called me when he wanted to tell me anything and said, "Step here a minute, Newt." This time he came up rubbing his hands and says, "Newt, I am sorry that I had you come so soon, you could have been at home sleeping, I tell you what you do, you go out in town and have a good time." He had never let me off before that. I could have laid down in the shipping room and gone to sleep, and I told him that. He says, "You needs to have a good time. You go downtown, stay an hour and a half, and come back your usual time at six o'clock." I then went out the door and stayed until about four minutes to six. When I came back the doors were unlocked just as I left them and I went and says, "Alright, Mr. Frank," and he says, "What time is it?" and I says, "It lacks two minutes of six." He says, "Don't punch yet, there is a few worked today and I want to change the slip." It took him twice as long this time than it did the other times I saw him fix it. He fumbled putting it in, while I held the lever for him and I think he made some remark about he was not used to putting it in. When Mr. Frank put the tape in I punched and I went downstairs. While I was down there Mr. Gantt came from across the street from the beer saloon and says, "Newt, I got a pair of old shoes that I want to get upstairs to have fixed." I says, "I ain't allowed to let anybody in here after six o'clock." About that time Mr. Frank come bustling out of the door and run into Gantt unexpected and he jumped back frightened. Gantt says, "I got a pair of old shoes upstairs, have you any objection to my getting them?" Frank says, "I don't think they are up there, I think I saw the boy sweep some up in the trash the other day." Mr. Gantt asked him what sort they were and Mr. Frank says "tans." Gantt says, "Well, I had a pair of black ones too." Frank says, "Well, I don't know," and he dropped his head down just so. Then he raised his head and says, "Newt, go with him and stay with him and help him find them" and I went up there with Mr. Gantt and found them in the shipping room, two pair, the tans and the black ones. Mr. Frank phoned me that night about an hour after he left, it was sometime after seven o'clock. He says, "How is everything?" and I says, "Everything is all right so far as I know," and he says "Goodbye." There is a light on the street floor just after you get in the entrance to the building. The light is right up here where that partition comes across. Mr. Frank told me when I first went there, "Keep that light burning bright, so the officers can see in when they pass by." It wasn't burning that day at all. I lit it at six o'clock myself. On Saturday I always lit it, but weekdays it would always be lit when I got there. On Saturdays I always got there at five o'clock. This Saturday he got me there an hour earlier and let me off later. There is a light in the basement down there at the foot of the ladder. He told me to keep that burning all the time. It has two little chains to it to turn on and turn off the gas. When I got there on making my rounds at seven o'clock on the 26th of April, it was burning just as low as you could turn it, like a lightning bug. I left it Saturday morning burning bright. I made my rounds regularly every half hour Saturday night. I punched on the hour and punched on the half and I made all my punches. The elevator doors on the street floor and office floor were closed when I got there on Saturday. They were fastened down just like we fasten them down every other night. When three o'clock came I went down the basement and when I went down and got ready to come back I discovered the body there. I went down to the toilet and when I got through I looked at the dust bin back to the door to see how the door was and it being dark I picked up my lantern and went there and I saw something laying there which I thought some of the boys had put there to scare me, then I got out of there. I got up the ladder and called up the police station. It was after three o'clock . . . I tried to get Mr. Frank on the telephone and was still trying … I guess I was trying about eight minutes. L. S. Dobbs, Sergeant of Police, and J. N. Starnes, City Officer, went to the National Pencil Factory after receiving the call from Newt Lee. They discovered the notes under the sawdust, a hat without ribbons on it, paper and pencils, and a shoe near the boiler; a bloody handkerchief about ten feet further from the body towards the rear on a sawdust pile. While Dobbs was reading the notes—"and land down play like night"—when he said the word "night," Lee said, "That means the night watchman." J. N. Starnes finally reached Frank by telephone around 6:30 a.m. and sent Boots (W.W.) Rogers with John R. Black after him. The earlier calls made by Lee and the police had not been answered. Boots Rogers and Mr. Black said they found Frank extremely nervous and that he asked to eat his breakfast before leaving—a request the police denied him. Frank also denied knowledge of a little girl named Mary Phagan.
They then took Frank to the morgue. They stated that he scarcely looked at the body and would not enter the room where it lay. He continued to be agitated and nervous. Upon arriving at the factory, he consulted his time book and reported, "Yes, Mary Phagan worked here, and she was here yesterday to get her pay." He then told the police, "I will tell you about the exact time she left here. My stenographer left about twelve o'clock, and a few minutes after she left, the office boy left, and Mary came in and got her money and left." Further questioning revealed that Frank maintained he was inside his office "every minute" from noon to 12:30. On Sunday, he confirmed to the police that the time slips punched by Newt Lee were correct, but the next day he said the time slips contained errors. Frank appeared at police headquarters on Monday morning with his attorneys Luther Z. Rosser and Herbert Haas, who evidently had been contacted on Sunday.
Frank advised police that Newt Lee and J. M. Gantt had been at the factory and that Gantt "knew Mary Phagan very well." This led to their arrests. On Monday morning, April 28, when the factory opened, R. P. Barrett, a machinist, reported that he found blood spots near a machine at the west end of the dressing room on the second floor which had not been there Friday. Hair was also found on the handle of a bench lathe and strands of cords of the type that were used to strangle Mary Phagan were hung near the dressing room. Leo Frank was arrested on Tuesday, April 29, and incarcerated in the Fulton Tower. The police said his hands were quivering and that he was pale. He again reported that Mary Phagan came in "between 12:05 and 12:10, maybe 12:07, to get her pay envelope, her salary." He stated, "I paid her and she went out of the office." Later that evening Frank had a conversation with Newt Lee, who was handcuffed to a chair. Newt Lee reported that when Frank came in, he dropped his head and looked down. They were all alone and Lee said, "Mr. Frank, it's mighty hard for me to be handcuffed here for something I don't know anything about." Frank said, "That's the difference, they have got me locked up and a man guarding me." Lee then asked, "Mr. Frank, do you believe I committed that crime," and he said, "No, Newt, I know you didn't, but I believe you know something about it." Lee then said, "Mr. Frank, I don't know a thing about it, no more than finding the body." Frank said, "We are not talking about that now, we will let that go. If you keep that up we will both go to hell." The police had also learned that Frank refused to send Mary Phagan's pay home with Helen Ferguson, a friend. Then, not too long after Leo Frank's indictment and Jim Conley's statements, the police also obtained a statement from Minola McKnight, the black cook in the Frank home. She reported that when Frank came home that Saturday, he was drunk, talked wildly, and threatened to kill himself, thus forcing his wife to sleep on the floor. Minola's sworn statement was witnessed by her lawyer, George Gordon. Yet, three days later Mrs. McKnight publicly repudiated her affidavit, claiming that she had signed it to obtain release from the police. It seems that while her original statement made the front page of the newspapers, her repudiation was printed unobtrusively on an inside page. Other questions nagged at me. My family maintained that Mary Phagan had been violated. What did the medical evidence disclose? Was the blood found on her legs and underwear the result of rape or menstrual blood? Was undisputable evidence of rape found? Had she been bitten on the breasts? X-rays of her body had apparently shown teeth indentations on her neck and shoulder. Where were the X-ray records? Were the marks made by Leo Frank's teeth? Did Solicitor Dorsey have Mary's body exhumed a second time to check the marks against X-rays of Leo Frank's teeth?
Was Leo Frank a "pervert," as the state attempted to establish? The state had certainly enough people to state on the witness stand that he'd made sexual overtures to the female employees at the factory. But does that mean—did the answers to any of my questions mean—that Leo Frank killed Mary Phagan? On the Saturday following the murder, Monteen Stover, a fellow worker at the factory with Mary Phagan, came forward to tell the police that she had come for her pay on April 26 but was unable to collect it because Frank was absent from his office. Monteen informed the police that "it was five minutes after twelve. I was sure that Mr. Frank would be in his office, so I stepped in. He wasn't in the outer office, so I stepped into the inner one. He wasn't there either. I thought he might have been somewhere around the building so I waited. I went to the door and peered further down the floor among the machinery. I couldn't see him there. I stayed until the clock hand was pointing to ten minutes after twelve. Then I went downstairs. The building was quiet, and I couldn't hear a sound. I didn't see anybody." On April 30, 1913 a coroner's inquest began. Leo Frank repeated his story concerning his whereabouts on April 26. A point of contention between the police, the coroner, and Frank was Frank's physical location when the whistles blew. Since Saturday was Confederate Memorial Day, police argued that no whistles blew. Leo Frank had difficulty establishing his whereabouts during that time frame. Monteen Stover repeated the testimony which she had reported to the police at the coroner's inquest. On May 8, 1913 the jury returned a verdict of murder at the hands of a person or persons unknown. Both Frank and Lee were returned to the Fulton Tower. Why did people feel it was Leo Frank, rather than Newt Lee, who was responsible for the murder? Some who have studied the Mary Phagan case seem to feel that many people in Atlanta—including the police and the Fulton County Solicitor-General, Hugh Dorsey—demanded Leo Frank's indictment and conviction because of his status as an outsider. Moreover, the Atlanta Police Department had a series of unsolved murders on their hands and were desperate for a conviction. They were also pressured by the public, who vociferously demanded that Mary Phagan's assailant be discovered. Then there was Jim Conley. On rounding up witnesses from the National Pencil Company, they apparently paid special attention to Jim Conley, who had been seen washing a shirt at a faucet in the factory, thereby causing an anonymous informer to suggest to the police that there could have been blood on the shirt. Conley apparently began by lying: he told the police he could neither read nor write, but he could do both. Over the next few weeks he gave four affidavits—the last of which helped convict Leo Frank—each of which told a different version than the previous one. Yet it was largely on his testimony that Leo Frank was found guilty of murder. Could Jim Conley have been the culprit? It would have been easy to convict Jim Conley, a semi-literate, poor, friendless Negro with a chain gang record. Leo Frank, on the other hand, a white man with allegedly rich relatives, would be another story: he could raise sufficient funds to defend himself vigorously and effectively. Why did they home in on Leo Frank? Some writers, such as Harry Golden in his book A Little Girl Is Dead, feel that many Atlantans were grossly anti-Semitic and accused Frank of the murder because he was Jewish. Luther Otterbein Bricker, who was the pastor of the First Christian Church in Bellwood where Mary Phagan went to Bible school, described the high feelings which ran through Atlanta regarding the murder of little Mary Phagan in a letter to a friend dated May 26, 1942 which he allowed to be published in 1943. The letter states his impression upon hearing of the murder: But, when the police arrested a Jew, and a Yankee Jew at that, all of the inborn prejudice against the Jews rose up in a feeling of satisfaction, that here would be a victim worthy to pay for the crime. From that day on the newspapers were filled with the most awful stories, affidavits and testimonies, which proved the guilt of Leo M. Frank beyond the shadow of a doubt. The police got prostitutes and criminals, on whom they had something, to swear anything and everything they wanted them to swear to. And reading these stories in the paper day by day, there was no doubt left in the mind of the general public but that Frank was guilty. And the whole city was in a frenzy. We were all mad crazy, and in a blood frenzy. Frank was brought to trial in mob spirit. One could feel the waves of madness which swept us all. Had I been a member of the jury that tried Frank I would have assented to the verdict of guilty, for the jury did exactly as I wanted it to and I applauded the verdict. It has also been said that Solicitor-General Hugh Dorsey had strong feelings about Leo Frank's guilt, and through the years there has been much speculation on what brought about Dorsey's certainty that Frank was guilty. In a 1948 study of the Mary Phagan-Leo Frank case, Henry L. Bowden reported a discussion with Hugh Dorsey that seems to shed light on the prosecutor's feelings about Leo Frank. Bowden had, in conversation with Dorsey, asked him just what it was that had made him suspicious of Frank, and Dorsey reportedly replied that someone had planted a bloody shirt in a well on the property where Newt Lee lived, and that as he and several of the force, including Boots Rogers, the local detective who according to Dorsey was the best detective around, were riding out to the property to check on the shirt, Rogers described to Dorsey Leo Frank's "extreme" uneasiness and nervousness when confronted with the murder at the factory. This, Dorsey related, had led him to be suspicious of Frank. Dorsey stated further to Bowden that he had arranged that all the detectives and operatives on the case reported to him directly rather than to the police force, and that the two advantages of this were that the papers were not informed of every little thing that the investigation disclosed and, moreover, that defense counsel were kept in complete ignorance as to what Dorsey's evidence consisted of and were therefore unable to prepare defenses in advance to such evidence.
Dorsey sought Frank's indictment for the following reasons: Frank had sent Newt Lee away at 4:00 p.m. and then called the factory at 7:00 p.m. (which Lee claimed Frank had never done before) to check that things were all right. Frank had not answered Newt Lee's or Captain Starnes's telephone calls. He hadn't wanted to come to the factory. He had said he couldn't tell if Mary Phagan worked at the factory since he didn't know the names of most of the factory girls (later at the office he was able to tell the exact time Mary had come for her pay on Saturday). Frank had then accused J. M. Gantt of being intimate with Mary Phagan, although earlier Frank had said he hadn't known her. The police officers who had taken Frank to the mortuary recalled his extreme nervousness. They now considered this emotional agitation important, as well as the fact that Frank had inquired about their finding Mary Phagan's pay envelope. At the inquest, J. W. Coleman stated: "Mary often said things went on at the factory that were not nice and that some of the people there tried to get fresh. She told most of those stories to her mother." Yet the defense for Frank never asked Fannie Phagan Coleman any direct questions about this. Of course, the state had other witnesses and perhaps chose not to upset the mother any more than was necessary. Additional information which seemed to point to Leo Frank's guilt was his failure to throw suspicion on Conley who testified that he helped Frank dispose of the body and his concealment of his ballgame date. Most importantly, Dorsey felt that Frank's cook, Minola McKnight's, first statement was true: Sunday, Miss Lucile said to Mrs. Selig that Mr. Frank didn't rest so good Saturday night; she said he was drunk and wouldn't let her sleep with him, and she said she slept on the floor on the rug by the bed because Mr. Frank was drinking. Miss Lucile said Sunday that Mr. Frank told her Saturday night that he was in trouble, and that he didn't know the reason why he would murder, and he told his wife to get his pistol and let him kill himself. I heard Miss Lucile say that to Mrs. Selig, and it got away with Mrs. Selig mighty bad, she didn't know what to think. I haven't heard Miss Lucile say whether she believed it or not. I don't know why Mrs. Frank didn't come to see her husband, but it was a pretty good while before she would come to see him, maybe two weeks. She would tell me "Wasn't it mighty bad that he was locked up." She would say: "Minola, I don't know what I am going to do." The affidavit of Monteen Stover following the coroner's verdict added credence to Dorsey's suspicions that Frank was the murderer, since Miss Stover reported that she got to the office at 12:05 p.m. to get her pay, and Frank wasn't there. This contradicted Frank, who had said he was continuously in his office from 12:00 noon on. Dorsey also weighed heavily the record and comments of the jury which pointed to their theory that the murder took place on an upper floor of the factory and that the body was taken to the basement with the intention of burning it. There were other comments by jury members on the factory being used by Frank for immoral purposes and his relations with some of the female employees.
Not yet sure of whom the actual murderer was, Dorsey had indictment forms drawn up for both Leo Frank and Newt Lee. On May 24, however, after the last testimony was heard, he asked for a true bill against Frank. The jury complied and returned an indictment charging Leo Frank with first degree murder.